Vector ATPL Distance Learning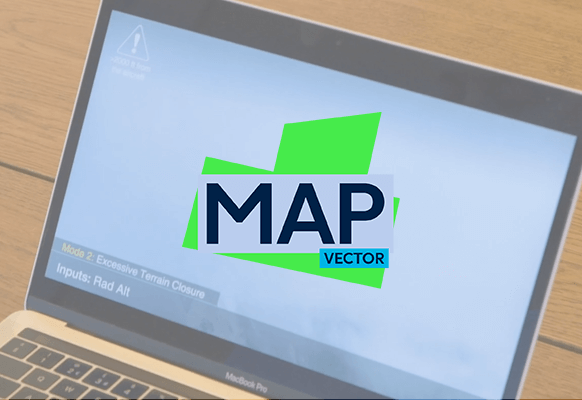 Keep your training on track, flexibly, with the Vector ATPL distance learning course from Leading Edge Aviation.
If you're training via the modular route, once you've gained a Private Pilot Licence, the next step is ATPL ground school. Building on PPL theory, ATPL ground school gives you the knowledge and understanding required for the Airline Transport Pilot Licence.
Our full time ATPL theory course is the fastest route to completing this phase of commercial pilot training, but if you need more leeway in your timings or location, then Vector is the course for you.
Vector allows you to plot the most flexible route through the theoretical phase of pilot training. It's a comprehensive, supportive theoretical knowledge education, but with ultimate versatility. It's designed, written and taught by the same expert instructors who teach the full time course, but Vector can be undertaken entirely online, or a combination of online and in-person. The course itself is designed around the 9 key UK CAA/ EASA core pilot competencies, with subjects and modules aggregated in to a blended learning environment, to ensure future pilots have a strong understanding of the underlying concepts as opposed to learning information in a siloed environment. During their training, Vector Students will be appointed a single point of contact, the Vector Distance Learning Manager who will support our students through their learning journey and coordinate their needs.
Get started anytime and become part of the Leading Edge aviation family.
The Vector Course
Once enrolled, you'll get access to the VLE (Virtual Learning Environment). This will be your online learning hub and contains videos, quizzes, lessons and resources; everything you need to get started on ATPL ground school. You'll have a step by step programme of study to follow and a complete set of interactive Padpilot ATPL books to use too.
You'll be studying independently, but not alone. You'll have access to our Vector Teams Hub and our instructors will be overseeing your progress. As you near the end of the Module lessons and have passed the relevant progress tests, you'll book on to a Consolidation Week for that module.
Consolidation Weeks are mandatory and run for 3 to 5 days (depending on the module). You'll attend classes at our Oxford Airport base with your fellow students. It's a busy, friendly academy and you'll be made very welcome. When required by Leading Edge Aviation, there will be times the consolidation week is held online, you'll join the live teaching sessions virtually. Either way, the instructors will answer any questions you have and ensure you're ready for your exams.
Vector Fees (including VAT)

£2,300
What's included

• Maths and Physics pre-course
• Complete UK/ EASA ATPL theory course in 3 modules
• Virtual Learning Environment (incl. instructional videos, audio, lessons & quizzes)
• Padpilot ATPL theory eBooks (including summaries & practice questions)
• 74 hours of virtual or in-person classroom consolidation with experienced TKIs
• KSA 100
• Access to the Vector Microsoft Teams Hub
• Support from our enthusiastic, expert Theoretical Knowledge Instructors
Not included

• ATPL exam fees (currently £73 per exam, £949 for 13)
• iPad (required)
• Accommodation for Consolidation Weeks
• Wellspace wellbeing services
• Equipment : CRP5, Jeppesen charts, Protractor, Ruler, Compass & dividers (required)
• External Question Bank Access
Optional

• Accommodation (£250 per week) subject to availability
• Additional Consolidation Week if required (£225 per week)
Course Content
In three modules, you'll study 13 subjects, with regulatory exams at the end of each module. This knowledge will form a foundation for your future commercial flying training.
Module 1
• Aircraft General Knowledge
• Principles of Flight
• Meteorology
• Human Performance & Limitations
Module 2
• VFR/ IFR Communications
• Instrumentation
• Radio Navigation
• General Navigation

Module 3
• Air Law
• Flight Planning & Limitations
• Mass & Balance
• Performance
• Operational Procedures
KSA 100
KSA stands for Knowledge, Skills, Attitude. This relatively new aspect of ATPL ground school is designed to encourage pilots to apply their knowledge and understanding across the ATPL subjects and to demonstrate technical and non-technical skills.
During Module 2, you'll take a mental maths test (non calculator) and participate in an interactive group task designed to allow the assessment of core competencies. Our instructors assess these tasks.
Prerequisites
Before you start
Essential
PPL (A)
Recommended
UK/EASA Class 1 Medical Certificate (More information here) – you will need to decide UK or EASA exams based on the issuing state of your Class 1 medical (UK or EASA)
If you don't yet have a PPL, our neighbours Pilot Flight Training can assist you. Please get in touch for more information.
Timeframe
Vector offers the greatest timeframe flexibility, but there are still a few time constraints for student pilots to be aware of.
CAA regulations state that students must pass all their ATPL theory exams within 18 months of the first exam sitting. This means that the regulatory clock starts ticking the day you sit your first ATPL exam.
Our Vector course runs for two years from the date of enrolment. So you'll have access to all teaching materials, Consolidation sessions, the Virtual Learning Environment and student support for two years. (The Padpilot ebooks are yours to keep once downloaded). We can extend your course, if needed, for an additional cost.
Once you've passed all the ATPL exams, you'll have three years in which to gain your Commercial Pilot Licence and a further four years to gain your Instrument Rating. If you don't complete these phases of commercial training within the regulatory timeframe, you must resit some of the ATPL exams.
Next Steps
With ATPL ground school complete, you can take a break from training or move straight onto the next phase of modular training.
Leading Edge Aviation commercial flight training is conducted from London Oxford Airport. Our skilled instructors will build on your existing flying skills and take you to the next level: qualified commercial pilot.
Ready to set your heading? It's time to study.
Got questions about Vector? Check out the FAQs or, if your question isn't covered there, get in touch with our friendly team here.
Stay in the loop. Get the latest news from Leading Edge Aviation.
You can opt out at any time. Please see our privacy policy for further details.