Airbus A320 Simulator Hire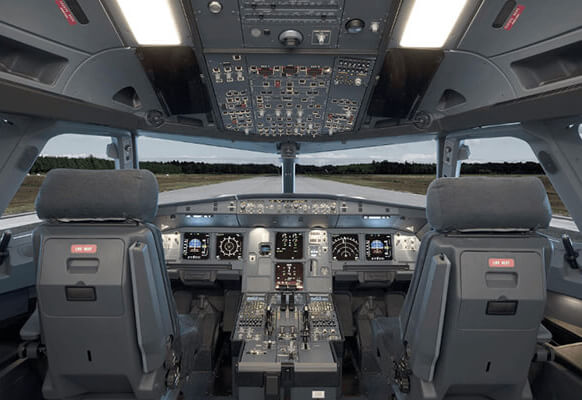 We understand that maintaining your currency and skills can be difficult right now, so we've developed some simple packages to help you. Whether you'd like to train with a qualified Instructor, or are looking for a simpler hire, we have a solution. Based at our new sim centre, near our academy at London Oxford Airport, you'll train in our Airbus A320 simulator. We have developed two options for you – with and without an Instructor.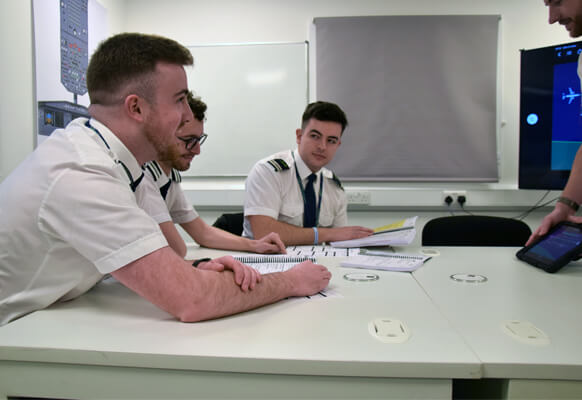 The simulator features a full cockpit from a previously active aircraft, D-ASTU and features an Airbus supplied data pack – so it couldn't be more realistic! The simulator is equipped with the worldwide database as you would expect and benefits from a further 20 enhanced European airports in HD.
Our instructors come from a wide variety of backgrounds including current Airbus A320 Captains and First Officers, working at a wide range of airlines, with the ability to tailor the training to your specific needs and requirements.
Refresher Training (with Instructor)
Work with one of our Qualified Instructors to increase your knowledge of the Airbus, gain familiarity and be introduced to Airline SOPs (Standard Operating Procedures) during a formal lesson.
£ quotations on request
Includes instruction throughout with pre-flight briefing & goal setting.
Dry Hire (without Instructor)
Whether you're just brushing up, preparing for an Airline Assessment, or looking to maintain your currency and wanting to practice some of the Airbus A320 Memory Items, this option may be for you. Or alternatively, mix and match with a couple of hours with an Instructor and then hire afterwards to put the lesson in to practice!
£225 per hour (minimum hire 2 hours)
(that's just £112.50 per person per hour if you have a sim partner to split the cost with)
No instructor is included, but you could bring your own willing volunteer as your sim partner if you like (the session does include a qualified operator of the simulator itself).
Hire is subject to Full Terms and Conditions which will be provided in the form of a contractual agreement prior to the commencement of the hire.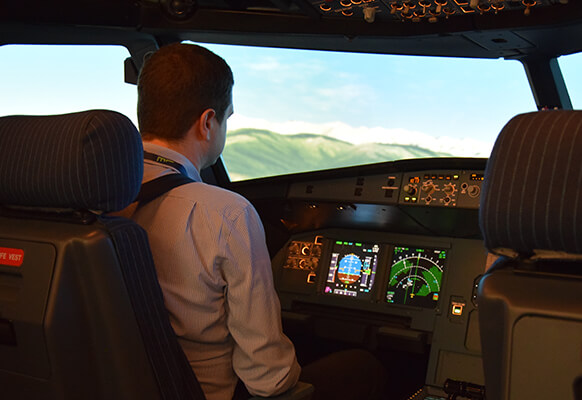 Contact us today to book your sim!
All you need to do is find your sim partner! We'll organise the rest. Fill out the form and one of our Training team will be in touch to discuss your needs. Alternatively if you would like to get in touch sooner please don't hesitate to give us a call on 01865 545 300 (Option 1), where one of our training advisors will be more than happy to answer your questions and come up with a training package that works for you.