Careers e

vents for future pilots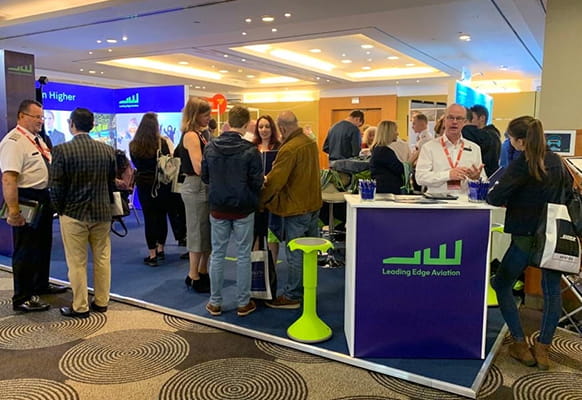 Attending aviation events such as Pilot Careers Live is a great idea when you're researching future options, and which is the best flight school for you.
These exhibitions bring together leading ATOs (approved training organisations) and airlines to answer your questions about becoming a professional pilot. You can chat with staff, students and pilots, as well as listen to presentations from airlines and training experts.
Below are the upcoming Pilot Careers Live events that we'll be attending, we'd love to see you there!
Pilot Careers Live Dublin. 21st October, 2023
Stay in the loop. Get the latest news from Leading Edge
You can opt out at any time. Please see our privacy policy for further details.