Guarantee your pilot training with our risk-free deposit refund promise
Guarantee your pathway to your dream of becoming a pilot with Leading Edge Aviation.

Eyes on the skies? We get it.
With fully funded airline programme places up for grabs , there's plenty of anticipation. But places are limited and competition is fierce. We've got a risk-free way for you to make sure you keep your journey to the flight deck on track with our Deposit Refund Guarantee!
Our Exclusive Offer
Book your training place with Leading Edge Aviation, and if you're one of the few accepted onto an airline funded training programme, we'll refund your deposit in full.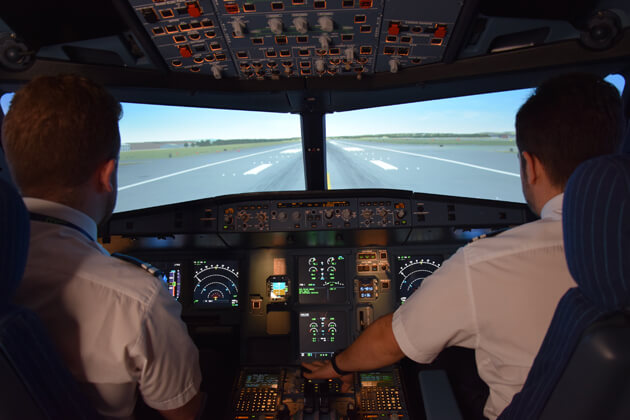 Here's Our Promise at Leading Edge Aviation.
Your journey to the Your ambition needs a plan. We can offer you certainty that you have a training place and you're on your way to becoming a pilot!

Clear Skies Ahead
Book with us. If you are selected for entry into an airline funded programme,we will refund your deposit.

Stay Ahead of the Queue
With airline decisions pending, training academies will fill up fast. Don't get left behind!

Seamless Journey
We're here to make sure you progress on your path to becoming a pilot, no matter the academy.
Speak to our training advisors today to book your place
Why choose Leading Edge Aviation
Choose a training academy with a range of training courses and world-class facilities.
Dual Campuses: Oxford. UK & Alhama, southern Spain
Dual Licenses: UK CAA & EASA
Comprehensive Training Guarantee
High quality accommodation
Modern glass-cockpit Diamond fleet
A320 & DA42 flight simulators
Cutting edge technology that includes Virtual Reality (VR), V360 and VLE e-learning platform
Wellbeing support from day one • Graduate employment services course and ongoing support
Graduate success with leading airlines including British Airways Whitetail programme.
99% course pass rate
Terms & Conditions
Eligibility: This offer is open to all students who sign up for a Leading Edge Aviation training programme between the effective dates of the guarantee offer period, which are from the 1st September 2023 date of this publication until 31st December 2023.
Refund Guarantee: Students who secure a place in an airline-funded training programme during the gurantee offer period will be eligible for a full refund of their deposit paid to Leading Edge Aviation
Proof of Acceptance: To secure a deposit refund, students must provide official documentation or communication from the airline-funded training programme, confirming their acceptance into the programme.
Refund Process: Refund requests must be received 30 days prior to Leading Edge Aviation course commencement date. Upon presenting the required proof of acceptance into an airline-funded training programme, the deposit paid to Leading Edge Aviation will be refunded in full to the original payment method within 30 days.
Modification or Cancellation: Leading Edge Aviation reserves the right to modify or cancel the offer at any time without prior notice.