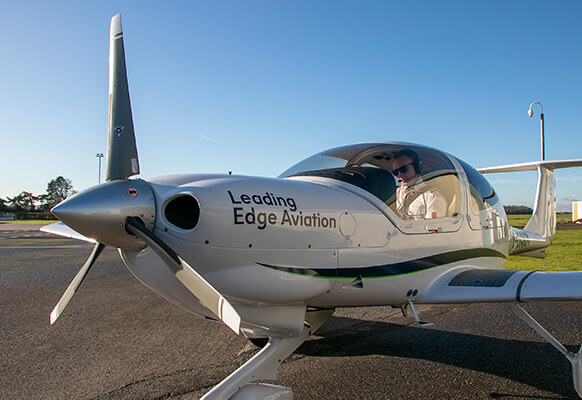 There are several ways to train for your flying career. Each route is slightly different, but all result in a qualification that enables you to apply for a job as an airline First Officer or maybe another role such as a Flight Instructor or Business Jet pilot.
We offer the two most popular pathways to professional qualification: integrated and modular training.
One is fast-track. One is flexible. Both result in a 'frozen' Airline Transport Pilot Licence (fATPL) – the qualification you'll use to become an airline pilot.
Becoming a pilot is an enticing dream, but it's not for everyone. A typical day is exciting, exhilarating and demanding. It requires in-depth technical knowledge, technical skills, physical coordination, mathematical ability, teamwork, people skills, attention to detail, confidence and quick decision making. Every single flight. Could that be you?
Discover how to apply to a commercial pilot training course below.
Attend an Open Day
Take the first step by attending a virtual or in-person Open Day. See the campus, find out more about the courses we offer, and chat with students, training advisors, Technical Knowledge Instructors (TKIs) and Flight Instructors (FIs) to help you decide if flying is the career for you.
It's also a great idea to attend other aviation and careers events and to research several flight schools. Compare the details of each course, and see where you most feel at home.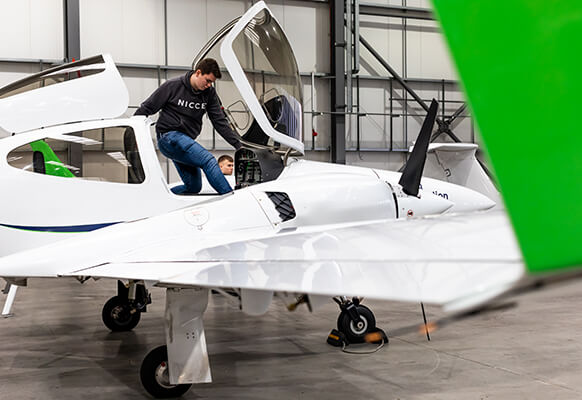 Sit a Skills Assessment
The Skills Assessment process is designed to discover your potential for success so that you can go confidently in the direction of your dreams.
No previous flying experience is necessary – we'll be assessing your potential to succeed; during training, and as an airline pilot. Whether your assessment is online or in person, it'll involve computer-based tests, a group exercise and an interview.
We'll be looking for technical skills, mathematical understanding, time management, spatial awareness, and an aptitude for flying. We will also look at the non-technical skills that airline pilots need, such as communication, flexibility, leadership, resilience and decision-making.