Airline pilot training programmes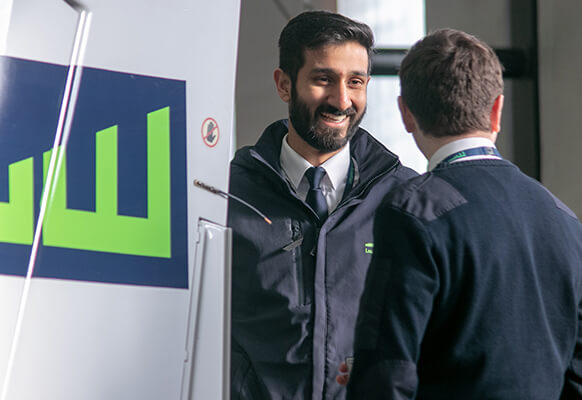 Pilot training courses at Leading Edge include not only the latest syllabus, but also the additional knowledge and skills that airlines tell us they look for in newly qualified pilots. This way, we can offer our students the most comprehensive airline preparation curriculum for their future career.
Whether you choose a full or part-time course, you'll be able to make the most of our innovative technologies and learning environments, while gaining the technical and soft skills that airlines value.
We offer two routes to becoming an airline-ready commercial pilot: a full-time, integrated course and a flexible, modular option.
The Leading Edge Airline Preparation course (LEAP) is the integrated, full-time, fast track option. This course is intense and comprehensive, offering personal and professional development alongside technical training and a BSc, and students usually graduate in 18 months.
The Modular Course is a step by step programme with several stages. It can be undertaken full or part-time and the training modules can be completed back to back, or spread out over several years if needed. 
Combine the best of university life and flight training with uMAP. This unique training pathway is conducted in partnership with your university and takes place over 3-4 years. 
Both courses result in a 'frozen' Airline Transport Pilot Licence (fATPL); the professional qualification you'll need to become an airline pilot.  
Whether you choose LEAP, Modular or uMAP you'll receive the most advanced training in a friendly and supportive environment, where students always come first.