Student Wellbeing and Support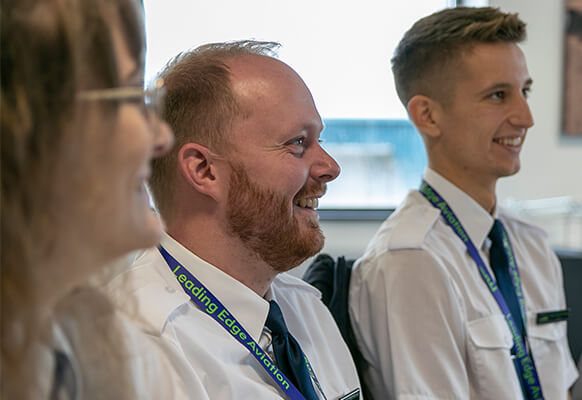 Pilot wellbeing is now a formal part of airlines' responsibility to their staff – and we believe it's an essential part of pilot training, too.
At Leading Edge you'll join a positive, caring community, and receive exceptional support as you push yourself towards achieving your dreams. But that's not all.
Our student pilots have access to comprehensive wellbeing services provided by our partners, occupational health experts, Wellspace. Through this unique programme, all students receive a broad range of training and support that covers the three areas of wellbeing: energy, activity and resilience.
Preparation for life as a pilot starts on day one of training.
During your time with us you'll receive dedicated ground and flight instruction that will see you graduate on time and flight deck-ready, but alongside that, you'll also have personal and professional development training. Our aim is to give you the support mechanism to stand on your own two feet, helping you to transition from young adult to an independent, professional future captain.
An interactive wellness app that syncs with wearable devices is available, and allows you to measure your physical and mental wellbeing, sleep and activity levels. It also provides access to resources and support.
Bi-monthly seminars from Wellspace on subjects such as stress, sleep, nutrition, biomechanics, and self-confidence are also included. You'll feel the benefits during training, but you'll be preparing for your future career at the same time.
One to one support from the Wellspace team of coaches, behaviour experts and medical practitioners is also available, if you wish to make use of it.
A professional flying career is exhilarating, with the best office views of any profession, but it's also demanding.
Pilots face challenges such as jet-lag, intense working conditions, time away from home and variable shift patterns. For a pilot to be 'fit to fly', they must have the ability and self-awareness to be able to manage these challenges successfully.
Our programme prepares you for life on the flight deck throughout training. By the time you graduate, you'll have a toolkit of healthy habits and skills that'll make managing the high workload and demanding rosters that come with an airline career.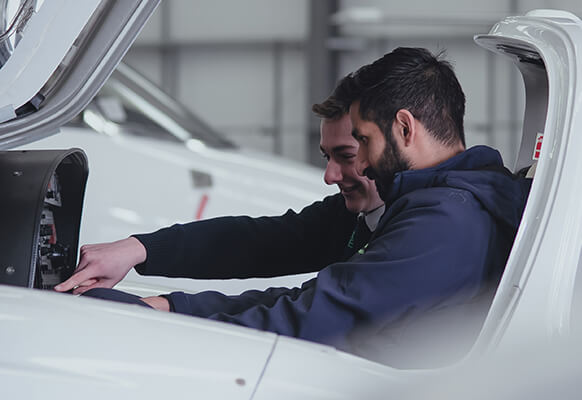 "Student wellbeing is a huge priority for us, as is our commitment to offering a training course that develops the pilot as a whole."