How to pay for pilot training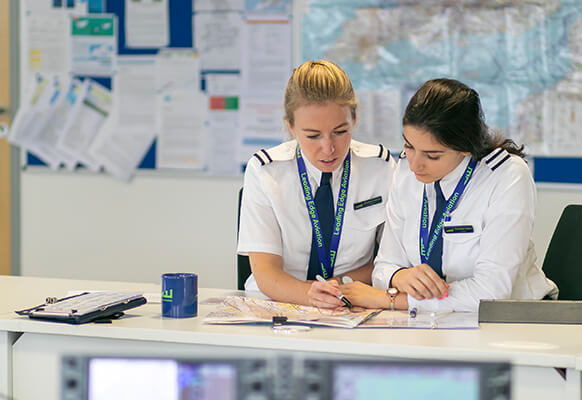 We understand your pilot training course is a significant investment. And we take your finances very seriously. It's our mission to fully prepare you for a new airline career, in the best way possible, without unnecessary or unexpected costs.
So, we are committed to delivering rigorous training standards, small classes, individualised training, professional development courses, and exceptional value for money.
The course fees and payment plans are detailed below. There are no hidden extras. To make managing the fees more straightforward, we've made our integrated LEAP course an all-inclusive package. There's one straightforward price and every element of your training, plus accommodation, a BSc degree, a training guarantee and even your uniform is included – so you know exactly what to budget for.
If you are studying via our LEAP course, then you will also be studying for a BSc degree, this means you may be eligible for tuition fee loans of up to £18,500 and maintenance loans. For more information on this, talk to one of our training advisors.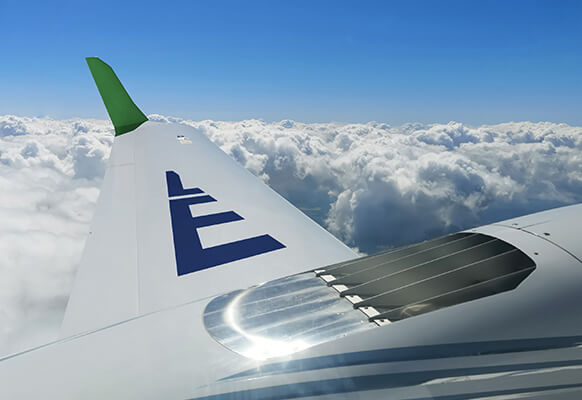 For some student pilots, joining a flying academy will be their first time living away from home, so there's much to learn and plan for. Most students find it best to work to a budget, you don't want to run out of money! You'll find below a few tips on budgeting and a list of things to consider budgeting for. 
Create a b
udget
Your budget could be as simple as the total monthly spend you can afford, or you can go into a little more detail. You could even track your spending on spreadsheet, it's totally up to you. But whatever you decide, stick to it. 
Must have treats
There are somethings you must save budget for, such as food, toiletries and laundry. Other things such as going out and takeaways might have to fall a little further down your priority list. But, if you work to a budget and are careful not to waste money, you might be able to afford a few treats too. 
Not quite essential!
You might also want to budget for a few extras such as nights out, takeaway food & treats, a gym membership, clothes?
All in, you probably want to budget between £250 and £500 per month. You may also have other costs to consider such as the upkeep of a car or occasional train fares home, don't forget to include this in your budget and consider adding in a contingency each month to cover anything you might have forgotten.
So how much do you need? 
The budget below gives examples of the types of things you might want budget for, but everyone is different, so you'll need to think about your own circumstances.  And don't forget, you're training to be a pilot, so you'll need to present yourself professionally, so save a little for haircuts and shoe polish too! 
Sample monthly budget 
Essentials

 

 

 

Food

 & groceries

 

£

80-120

 

As well as your breakfast & evening meals, don't forget your lunches. Taking in your own food will be a lot more cost effective than buying sandwiches every day.

 

Transport

 

£

20-

40

 

Leading edge provide transport to and from your accommodation to the academy each day, but you might want to put money by for buses, taxis or fuel for weekend.

 

Laundry

 

£

14-21

 

Memberships

 

£

10-

20

 

Toiletries

 

£5-10

 

Haircuts

 

£20

 

Mobile phone

 

£10-30

 

Total

 

£

159

–

261

 
Deposit – £9,500 (non refundable)
Initial Payment – £18,000 (14 days before course start date)
2nd Payment – £18,000 (4 months after course start date)
3rd Payment – £18,000 (8 months after course start date)
4th Payment – £18,000 or £8,750 with SLC contribution* (10 months after course start date)
5th Payment – £18,000 or £8,750 with SLC contribution*(12 months after course start date)
Total Programme Fees £99,500
or £81,000 with SLC contribution*
If you would like to take advantage of the chance to hold both a UK CAA and DUAL UK CAA & EASA Licence, the additional cost is – £4,500 
*As our LEAP integrated course is an accredited full-time undergraduate degree, student finance may be available via the SLC (Student Loan Company). If this is your first degree drawing on student finance, you may be eligible for support. Contact our Training Advisor team for more information.
Included
Theoretical Knowledge training
Initial flight training
Advanced flight training
Upset Prevention Recovery Training
APS MCC Course
BSc Degree
Training guarantee
Accommodation
Uniform
iPad
Padpilot ATPL ebooks
Training materials and flight bag
Question bank access
EASA ATPL exam fees
Flight test fees
Wellspace wellbeing services
Graduate employment services
Full time ATPL Theoretical Knowledge Course – £6,500*
Multi-Engine Commercial Pilot Licence – £18,500**
Multi-Engine Instrument Rating – £24,700**
Combined CPL/MEIR/UPRT/APS MCC package – £50,000***
Advanced Upset Prevention and Recovery Training – £1,995
APS MCC – £6,900
Graduate Employment Services Workshop – £950
Student accommodation can be booked for Modular students. Please ask for details.
*Includes EASA exam fees, Padpilot theory ebooks, iPad
**Includes Skills Test fee
***Includes test fees
Deposit – on signature – £5,000 (non refundable)
1st installment – £7,250 (14 days prior to course start date)
2nd installment – £10,000 (3 months after course start date)
3rd installment – £10,000 (5 months after)
4th installment – £20,000 (8 months after)
Final installment – £26,000 (14 days prior to starting the 4th year)
Total Fees – £78,250
Included:
Theoretical Knowledge training

 

13 ATPL theory exams*

 

Up to 124 hours of hour building

31 hour ME CPL (Multi-Engine Commercial Pilot Licence Course)

CPL (Commercial Pilot Licence) skills test*

MEIR (Multi-Engine Instrument Rating)
Instrument rating skills test*

Advanced UPRT (Upset Recovery and Prevention Training) 

APS MCC in our A320 simulator (Airline Pilot Standards Multi Crew Cooperation)

Accommodation 

Return flights out to our fair weather base**

iPad

 

Uniform

 

Digital Padpilot ATPL theory books 

Access to VLE (Virtual Learning Environment)

Wellspace

 wellbeing services

3 day graduate employment preparation course
*First attempt included within fixed fees, retakes and additional training after first sittings are chargeable
**Where required
As part of our LEAP course, you will receive a training guarantee (subject to passing our skills assessment).
This means that throughout your time at Leading Edge Aviation any extra fees in regards to training, for things such as additional exams or extra training, will be paid for by us. That way you can be confident that you won't be charged for any extra training and can know exactly what to budget for.
Please note, the training guarantee will not cover any additional costs due to a lack of effort, poor general attitude and/or a failure to attend training.