University Modular Airline Preparation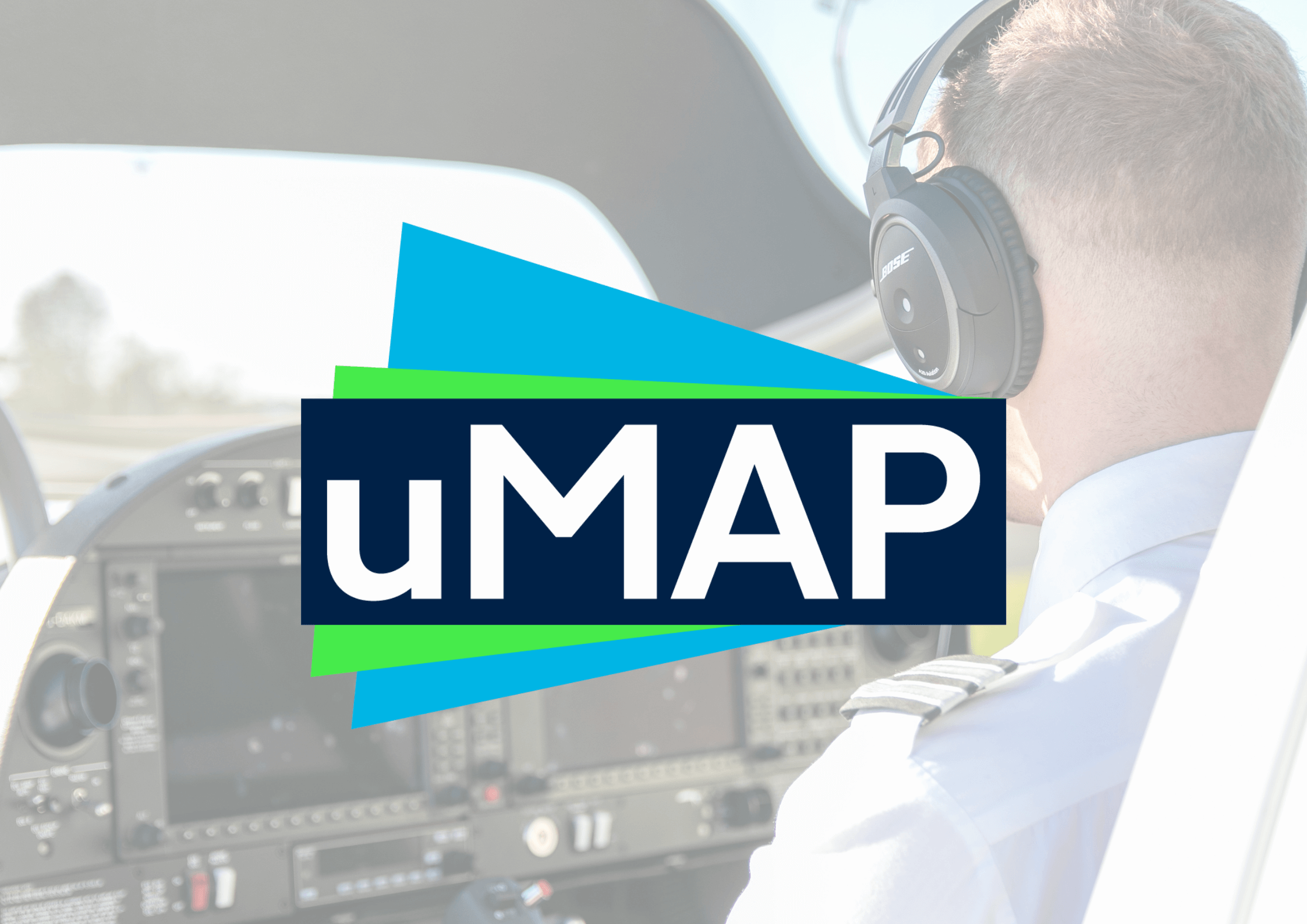 Can't decide between university and flight training? Do both with uMAP!
Designed to fit perfectly with your university degree course, uMAP takes you from PPL to fATPL, perfectly complimenting your existing studies. We work alongside your university to deliver the commercial flight training elements of your degree. It's simple.
Our course is designed to give you the best of both worlds. You continue to study for your degree at university but instead of selecting individual modular flight training providers you complete all of your professional flight training with us.
Choosing this pathway enhances your learning by guaranteeing you consistency of training. Rather than fragmentation, you'll benefit from the continuity of our student centric approach and 'future captain' ethos that will leave you feeling confident and airline ready upon graduation.
You can enroll on our uMAP course with any university, provided you are on a relevant degree programme (Air Transport/Aviation Management). Currently we partner with Buckinghamshire New University and the University of West London. For further details of individual degree programmes, please see the tabs below.
uMAP. Designed around you.
The perfect balance of university and flight training. 
Theoretical Knowledge training

 

13 ATPL theory exams*

 

Up to 124 hours of hour building

31 hour ME CPL (Multi-Engine Commercial Pilot Licence Course)

CPL (Commercial Pilot Licence) skills test*

MEIR (Multi-Engine Instrument Rating)
Instrument rating skills test*

Advanced UPRT (Upset Recovery and Prevention Training) 

APS MCC in our A320 simulator (Airline Pilot Standards Multi Crew Cooperation)

Accommodation 

Return flights out to our fair weather base**

iPad

 

Uniform

 

Digital Padpilot ATPL theory books 

Access to VLE (Virtual Learning Environment)

Wellspace

 wellbeing services

3 day graduate employment preparation course
*First attempt included within fixed fees, retakes and additional training after first sittings are chargeable
**Where required
ATPL Ground School + Multi Engine Commercial Pilot Licence (CPL)
ATPL Ground School (28 weeks)
Our Modular Course starts with an education in ATPL(A) theoretical knowledge. Building on PPL theory, you'll develop the knowledge and understanding required for the Airline Transport Pilot Licence. You'll study 13 subjects, in three modules, with regulatory exams at the end of each module. We use Padpilot theory ebooks and strive to keep class sizes small and personal.
As with our LEAP course, you will be studying the most up to date academic syllabus, and will also study KSA100 (Knowledge, Skills & Attitude).
13 subjects
Aircraft General Knowledge

Instrumentation

Meteorology

Human Performance & Limitations

Principles of Flight
3 modules
750 training hours (minimum)
26 progress checks
13 qualifying exams
Year/Semester 3
The uMAP course will last for 3 or 4 years depending on your chosen academic institution. The final stages of the course will therefore be delivered across 2 years or 2 semesters.
For your third year/semester of the course you return to your chosen university to complete your degree course. For a more detailed breakdown of the academic requirements of this phase of training please consult your chosen university.
Year/Semester 4
Finally it's back to Leading Edge for your fourth and final year/semester. In this phase of the course you complete the remainder of your flight training and also benefit from our bespoke 3 day graduate services programme.
CPL + MEIR + AUPRT + APS MCC + Graduate Services
Multi-engine Commercial Pilot Licence (CPL) (13 weeks)
With ATPL ground school complete, it's time to move onto commercial flight training. Training will be conducted from our London Oxford Airport base and/or our fair weather base in Southern Europe. Our skilled instructors will build on your existing flying skills and take you to the next level: qualified commercial pilot.
CPL
Aircraft: DA42
Training hours: 31.0 Plus Commercial Pilot Licence Skills Test
Communications
Air Law
Flight Planning
Mass & Balance
Aeroplane Performance
General Navigation
Radio Navigation
Operational Procedures
MEIR – Multi Engine Instrument Rating (13 training weeks)
Your airline preparation continues with advanced flight training. You'll train in our AL42 simulator, learn to operate a Diamond DA42 twin-engine aircraft and how to fly in instrument and all weather conditions.
MEIR
Aircraft: AL42 simulator & DA42
Training hours: 51.3 (may be reduced, depending on experience) includes Instrument Rating Skills Test
Total aircraft time: 20.8 hours
Total sim time: 30.5 hours
AUPRT – Advanced Upset Prevention and Recovery Training (5 training days)
The penultimate stage of training is Advanced UPRT. This short, intensive course will progress your flying skills to the next level. Using a combination of theory and flight training, you'll learn how to apply the correct recovery techniques if you encounter upsets in flight at any time in your aviation career.
AUPRT
Aircraft: Slingsby Firefly
Training hours: 4.5 flight training hours (+5 ground school)
APS MCC (Airline Pilot Standards Multi Crew Cooperation Course)
Our industry leading APS MCC is your first taste of airline flying and for many, the most rewarding part of the course. Reimagined from the ground up in collaboration with current airline pilots, this course is designed to empower you with the crucial skills you need to fly as part of a multi crew team. You'll be introduced to the key concepts of flying a swept wing jet aircraft in accordance with recognised standard operating procedures (SOPs). You'll also gain an intimate understanding of the EASA pilot competencies – the standard framework for all future airline assessments.
25  hours (minimum) Theoretical Knowledge Instruction, including Airline Oriented Training
20 hours of briefing and de-briefing before and after simulator training sessions
40 hours of type-specific  flight simulator training, with a final assessment
Online access to all training materials and manuals
Use of self-study material, including digital cockpits and immersive 360 degree bite-size training videos
Graduate Services (3 day course + ongoing support)
Held at our academy in Oxford, our bespoke Graduate Employment Services workshop will help you prepare for your first airline assessment. Our instructors, who have a plethora of experience in pilot recruitment, will guide you through what to expect at an airline assessment process, ensuring that you are as prepared as possible to gain your first airline role.
The course will cover:
Airline applications
Maximising your first impression
Personal development plans
CV workshops
Cover letter creation
Interview techniques & mock interviews
Group exercise training
Do you want to know more about our Graduate Employment Services workshop? Click here to read a blog written by one of our graduates, Kieran.
Got questions about becoming a pilot? Our friendly team are standing by help. Please complete this form and we'll get back to you shortly.