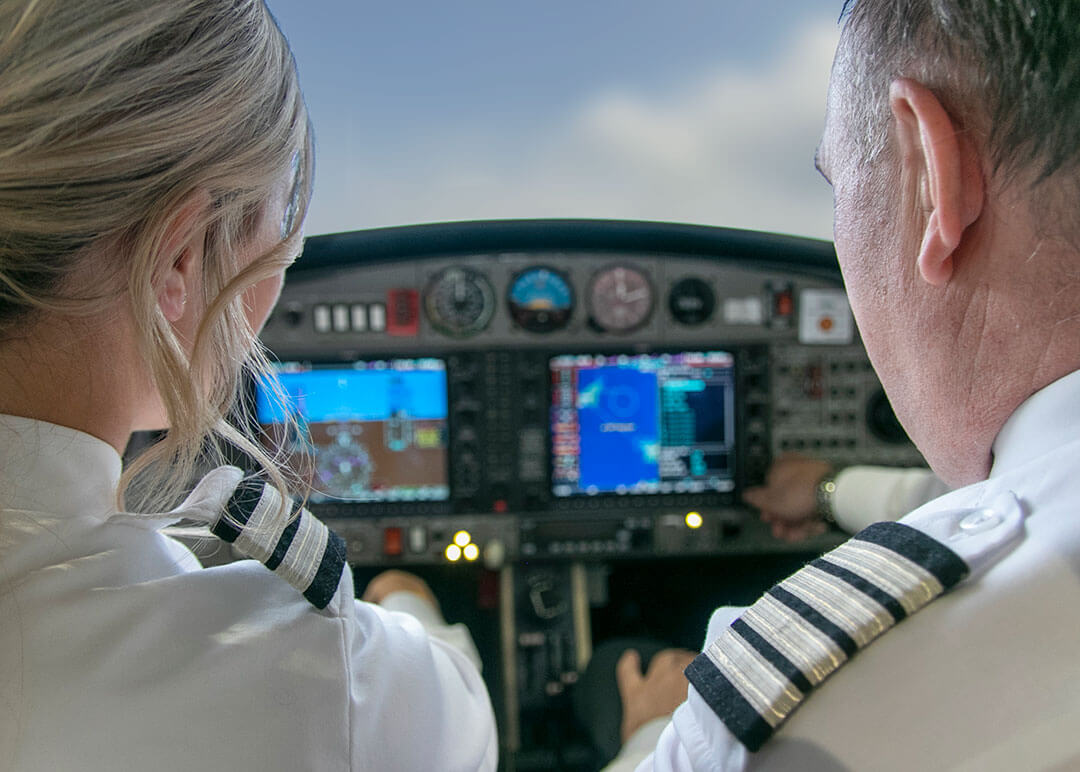 It's easier than you think to live the dream…
If you've already started your training but would like to join an Aviation Academy with a difference, look no further, Leading Edge have the solution! We have a flexible programme and can help you transfer with ease…
At Leading Edge we have a variety of courses that enable to you to train in a way and to a schedule that suits you. Whether you're looking to join our LEAP Integrated or a Modular course, we have courses starting almost every month.
Joining Leading Edge Aviation, you'll have access to all our fabulous facilities such as our Garmin G1000 glass cockpit fleet of Diamond aircraft, and our 2 x DA42 and Airbus A320 FTD-1 simulators, by transferring you'll also benefit from:
Fly now, within 2 weeks of joining us*
Continuity of training, ensuring you keep your training up to date and avoid skill fade
Graduate & airline preparation services, included as standard within our integrated fATPL course
BSc degree course, offering you the chance to enhance your CV and access to student tuition fee & maintenance loans of more than £18,500**
And of course, everything that is being part of the LEAL family including our Wellness programme
Our integrated courses come with accommodation included and it's available as an optional extra with our modular courses too. If you choose to join the Leading Edge family, your transfer would be treated with the upmost confidentiality and professionalism, so what are you waiting for?
*subject to check flights
**tuition fee loans of £18,500 plus means tested maintenance loans of up to £18,405